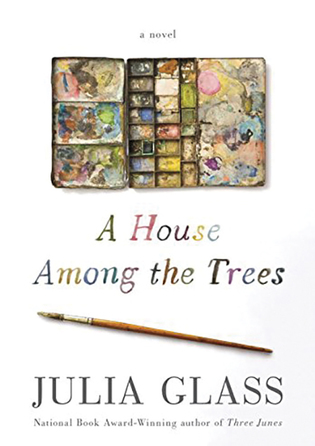 A House Among the Trees
Julia Glass '78
Pantheon, $27.95
Reviewed by Sylvia Brownrigg '86
Pages for Her, the latest novel by Sylvia Brownrigg '86, comes out this summer.
Anyone familiar with Julia Glass's fiction, including the National Book Award–winning Three Junes, will recall her art of interweaving different characters' pasts to show us the moments that have led each to the particular place where the story begins.
A House among the Trees, the setting of Glass's new novel, is a Connecticut haven and the home of author Mort Lear—a Maurice Sendak–like genius who has died after a fall. He was nearly 75, in that state of being prepared but not ready for death; his loss leaves a circle of people grieving, and also vying for control of his legacy.
In this colorful tapestry, Glass's central figures are Tomasina "Tommy" Daulair, Lear's longtime assistant and companion (though not lover; Lear was gay), a practical woman in her fifties to whom he has left the house they cohabited and the job of managing his estate; suave British film star Nick Greene, preparing to play Mort in a forthcoming biopic; and the divorced and childless Meredith Galarza, director of a museum-in-progress that is reeling from the news that Lear's promised bequest of his work to them was left out of his will.
Tommy's bereavement forces her to confront the role, essential and undersung, that she had in Mort's life. Going through Mort's wishes with his lawyer unmoors Tommy, exposing the secrets her boss kept from her, some less important, some more so (even past blackmail).
Glass's canvassing of Meredith's and Nick's ambitions allows her to explore the ways in which a gifted artist becomes a commodity. The novel contains witty sketches of Hollywood egos and bargaining as the biopic is developed; and of arts fund-raising, galas where Meredith becomes a "heat-seeking laser" around potential benefactors. And throughout the twists of the story, as Mort's secrets are revealed, Glass weaves the color and wonder of his books themselves, the surprising, vibrant creations of the late character who generates its story.