Yale Alumni Classifieds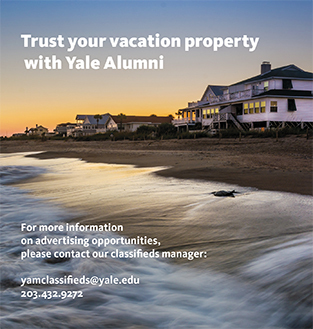 New Haven Auctions - Auctioneers of Antiques, Fine Art, Jewelry, Coins and Collectibles. Accepting consignments for our next auction. NewHavenAuctions.com. 475-234-5120.
Are you ready to share your knowledge, passions or wisdom? Publisher Gail Woodard (SOM '79) has assisted select Yale alumni to publish their books. Could you be next? Call 520-329-2729. www.DudleyCourtPress.com.
Charles D. Miller III, YC '74. Fine African Art since 1968. Extensive West African Field Experience. Professional appraisals. References Available. 631-584-7965.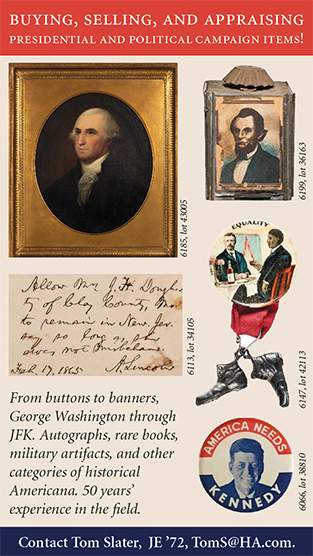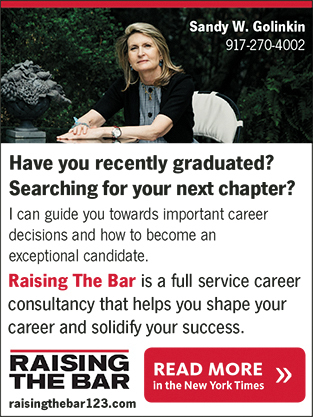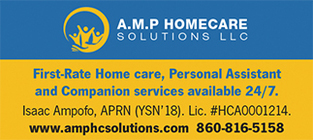 Key West Rental 1308 Elizabeth Street. Beautiful Conch house on quiet lane in Old Town. Three bedrooms, three baths, guest cottage, swimming pool, gorgeous gardens, terrace. Only blocks from center of town, beaches, restaurants. High season $14,000 to $15,000 per month. Lower rates off season. Contact: lindalewisdonn@gmail.com.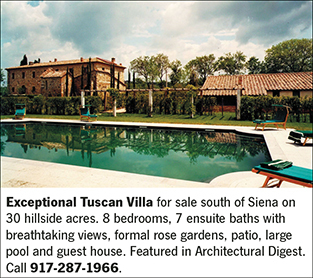 RIDE BEAUTIFULLY! The Guilford Riding School on the CT shoreline offers riding for all ages, beginner through advanced, in an estate setting. Indoor and Outdoor Arenas. 203-453-8768. www.grsriding.com.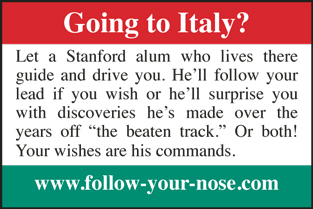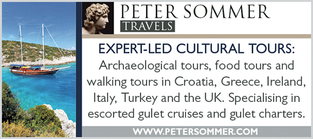 What do a villa by the sea in Tuscany, a penthouse in Rome, a townhouse in London and a castle in Scotland have in common? www.silveroom.com.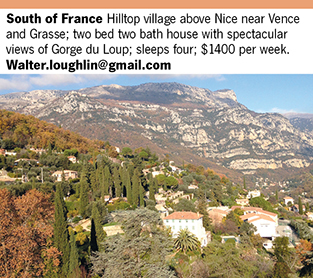 France, Paris-Marais: Exquisite, sunny one-bedroom apartment behind Place des Vosges, king-size bed, living room, dining room with six chairs, full kitchen, washer, dryer, weekly maid service. Wi-Fi. $1,350 weekly. max@gwu.edu.
France, Paris, 7th Arrondissement: Fifth floor, quiet studio. Sleeps 3. Balcony, view Eiffel Tower. www.parisgrenelle.com. 207-752-0285.
France, Paris, Ile St. Louis: Elegant, spacious top-floor skylighted apartment, gorgeous view overlooking Seine, 2 bedrooms sleep 4, 2 baths, elevator, well-appointed, full kitchen, Wi-Fi. 678-232-8444, triff@mindspring.com.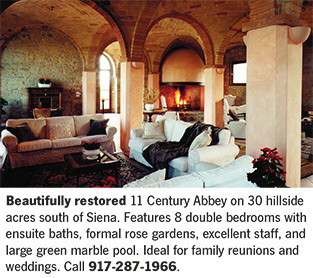 France, Paris, Marais/Bastille: Enchanting one- bedroom, renovated apartment on quiet pedestrian gated passage. Skylights, Parisian decor, Wi-Fi. Full kitchen. Fantastic location on cobblestone street. Walk to Place des Vosges, Seine, markets. Sleeps 2–3. Photos and info: www.charmingparisapt.com.
France, Provence: Delightful 5 bedroom house, walk to town, pool, vineyard, weekly market, Roman ruins. www.frenchfarmhouse.com.
Italy, Tuscany: 5 bedroom, 5 bathroom beautiful villa. Spectacular views, gorgeous pool & gardens. 5 star reviews. www.LuxuryVillaTuscany.com.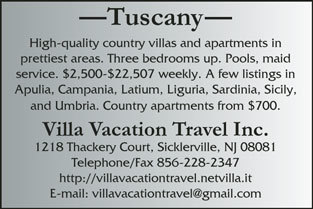 PARIS - MARAIS. Renovated 17th-century, tri-level, top-floor, courtyard apartment. Central, quiet, exposed beams, hardwood floors, fireplace, fully equipped. Non-smokers. Week/Month. 206-723-6538; www.acrossthewater.net.
Paris, France. Neighborhood: Louvre Museum, Opera, Ritz Hotel. Furnished studio. Sleeps 2. Wi-Fi. Length stay determines per night or per week price. apower7@icloud.com. 831-521-7155.
Provence, France: Stunning country house, sleeps 12/14, large heated pool. Fantastic cycling, hiking, golf, restaurants and vineyards! + 011 33 684 146260. www.masdeluberon.com.
Saint-Cirq-Lapopie. (Alumni Discount) Voted 'most beautiful village' in Southern France. Beautiful 4-bedroom home in lively, enchanting, medieval, artists' village- restaurants, markets, vineyards, museums, bicycling, swimming. maisonsouthernfrance.com. 617-608-1404.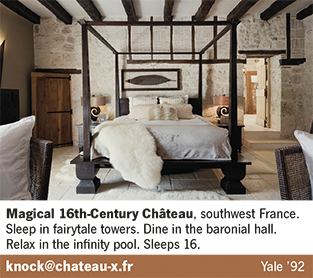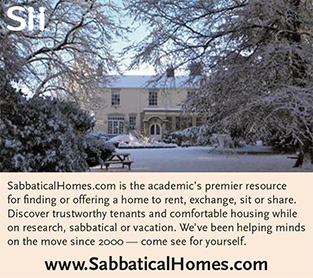 Martha's Vineyard: Flanders Up-Island Real Estate. Specializing in biweekly and monthly summer rentals. Wide range available. Enjoy peace and beauty. Call 508-645-2632. www.flandersrealestate.net.