Yale Alumni Classifieds
Joe's Blasts. Joseph Seeley, '82, track & field captain. Intimate account of Joe's AML leukemia journey. Unflinching honesty, laugh-out-loud humor, gentle grace. Experience exhilarating highs and harrowing lows. www.joesblasts.com. 288 pages, full color.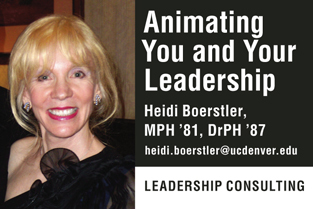 ELITE BOUTIQUE NYC commercial law firm with numerous alumni among the Firm's members is open to a new partner-level colleague with top tier professional credentials. Reply in confidence: advertisement2alumni2017@gmail.com
Yale BFA, painter between galleries. View by appointment. Chelsea, NYC frivera0828.com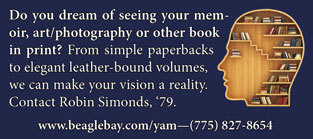 Are you ready to share your knowledge, passions or wisdom? Publisher Gail Woodard (SOM '79) has assisted select Yale alumni to publish their books. Could you be next? Call 520-329-2729. www.DudleyCourtPress.com
Inkwater Press seeks fiction and nonfiction manuscripts. Royalties. www.inkwaterpress.com. (503)968-6777.
Academic Tutoring. Test Prep. Your Home YOUR convenience. www.ivybound.net 203-692-2299
CAREER AND JOB SEARCH COUNSELING: Nada Beth Glick, MEd, EdD, Ivy League grad. Experienced career counselor will guide you to a satisfying career path and successful job search. No situation is too difficult! To schedule an appointment phone 914-381-5992 or 914-646-6404, or email nadaglick@verizon.net
Executive Assistant. New York – Highly intelligent, resourceful individual with exceptional communication skills and organizational ability needed to support a busy executive. Primary responsibilities include coordinating a complex schedule, assisting with travel, and providing general office help in a fast-paced, dynamic environment. An active approach to problem-solving is essential. Prior experience assisting a high-level executive a plus. We offer a casual atmosphere in a beautiful space, working as part of an extraordinary group of gifted, interesting individuals. This is a full-time position with excellent compensation and benefits, as well as significant upside potential and management possibilities. Please email your resume and cover letter to hlparecruit@gmail.com. Please note that, due to the high number of respondents, we will unfortunately be unable to reply to every inquiry.
Part-time Family Assistant; Housing Included. New York – Devoted professional couple seeks highly intelligent, amiable, responsible individual to serve as personal assistant helping with child care, educational enrichment, family activities, and other tasks a few days a week during afternoons, evenings, and weekends. Assistant will have a private room (in a separate apartment with its own kitchen on a different floor from the family's residence), with a private bathroom, in a luxury, doorman apartment building, and will be free to entertain visitors in privacy. The position offers excellent hourly compensation and no charge will be made for rent. This is a year-round position for which we would ask a minimum two-year commitment. If interested, please submit cover letter and resume to liveinmt@gmail.com.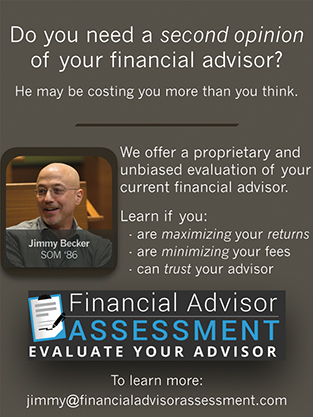 Quality home health and companion services available 24/7. We manage long and short term cases. www.amphcsolutions.com Contact: Isaac Ampofo, RN (YSN 2018), 877-800-2047.
IRS Tax Problem Resolution. Stop collection now. Wage/Bank Levy. Solutions: Installment Payment, Offer in Compromise. Non-filed taxes. Audits. Bruce Kowal, CPA/MBA Columbia. Call anytime 617-694-0236. www.KowalTaxClinic.com x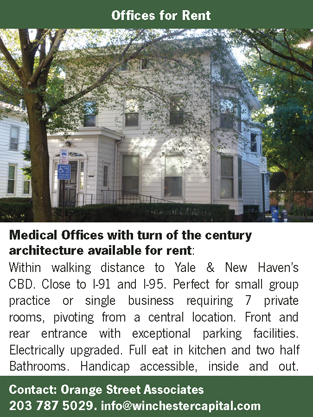 21ac or 5ac lots-Rhode Island "Down by the Sea", Meadows. Pt. Judith Pond 314-414-0070
BIG ISLAND, HI, condo for sale. Hillside Villas H7101, 3BR, 2BA, garage. All updated 2016. Prime location overlooking Nicklaus 16th and Pacific 200 yards away. Near Trading Company and Spa. Yale 1946. davidammen@verizon.net; 508 280-2835
Charleston, South Carolina: For the best luxury real estate visit www.CharlestonAddress.com and find the perfect Charleston address. Also, search www.LoCountry.com and find the finest historic, intracoastal, oceanfront, and golf course living properties in Charleston, SC.
DARIEN, CT: Beautiful stone and stucco Cotswold Manor home on 2.06 acre. Updated kitchen and baths, 4/5 bedrooms and 3 car garage. Original details of rare quality. For additional information view on www.realtyquest.com or contact Vanda 203-858-4893
Equestrian Estate for Sale just outside NYC! 24 Miller NewVernon, NJ. 6acres, 4bedroom, 2.5bath, 5stalls, washstall, ring, trails, awesome school, low taxes. NYC direct train. MLS 3364295. 646-385-4613.
Greenwich, Connecticut: Considering a home in Greenwich? Contact Tilly Belmont, Yale alum, Licensed Realtor (203)249-2884. Specializing in luxury homes, investment properties. Tilly.Belmont@Raveis.com.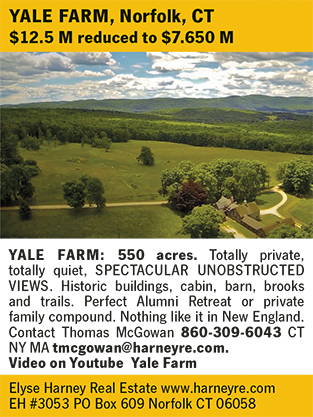 NYC Apartment Hunting? Access to all properties. Licensed R.E. agent: Yale alum John Davison 212-706-0740. john@johndavison.net.
Sandwich Village, MA: Completely updated 3-bedroom historic Cape home on lovely pond. Jameslingley@gmail.com, Yale '59.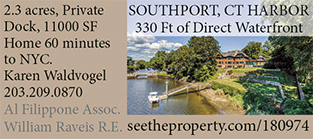 Airy, elegant, and private modernist house minutes from Yale, available for graduation and alumni weekends. Mature garden, outdoor fireplace, waterfalls, terraces, views of LI Sound. Sleeps 8-10. Information and photos: millrockhouse@gmail.com
Camden, Maine: Beautiful 6-bedroom, 4-bath 1850 home, in town, near ocean, for weekly rental Summer 2017. www.vrbo.com/841244.
Martha's Vineyard: Flanders Up-Island Real Estate. Specializing in biweekly and monthly summer rentals. Wide range available. Enjoy peace and beauty. Call 508-645-2632. www.flandersrealestate.net.
Martha's Vineyard: Waterfront cottage. $4,200 weekly, June-September. voleu@hotmail.com
New Canaan, CT: 6BR/6Bth house in treelined town, 1hr from NYC train, 40min from Yale. Avail 16JUN-AUG. $11K/month, neg. Efficiency apt also for rent, $1000/mo long-term. Lauverh@yahoo.com
U.S. Open, June 11-19, 2017: Lake home with all amenities, nine miles from Erin Hills, WI tournament. Yale '64. arlaurit@gklaw.com.
WATERFRONT (Marion, just south of Cape Cod). Spectacular views. Private pier, beach, lawns. Sleeps 8+. VRBO 467919. 617-868-8811.