Yale Alumni Classifieds
Yale BFA, painter, between galleries. View by appointment. Chelsea, NYC frivera0828.com
Are you ready to share your knowledge, passions or wisdom? Publisher Gail Woodard (SOM '79) has assisted select Yale alumni to publish their books. Could you be next? Call 520-329-2729. www.DudleyCourtPress.com.
ALUMNUS NEED HELP! Two years ago, I asked for help to build a library in Bawaleshie village, Ghana. Two alumni of Bernheimer Architecture NY designed (pro bono) a library made of rammed-earth, bamboo and solar panels. Now, I am asking for help to build the foundation. If you can provide support for this project, please email shiame@unm.edu or shiame@charliemorrisey.org. You may also call
505-362-1108.
One Yale College and State House platter, eight dinner plates, Wedgwood 1949. 928-379-0816.
CAREER AND JOB SEARCH COUNSELING: Nada Beth Glick, MEd, EdD, Ivy League grad. Experienced career counselor will guide you to a satisfying career path, or exciting new career, and successful job search. No situation is too difficult! To schedule an appointment phone 914-381-5992 or 914-646-6404, or email nadaglick@verizon.net.
Executive and Personal Assistant, New York – We are currently seeking a seasoned personal assistant with experience supporting senior-level executives to join our elite staff of support professionals. Responsibilities will include managing day-to-day operations including, but not limited to: calendar management, coordinating complex schedules, arranging travel, event planning, working with contractors and outside vendors, general research, and acting as the primary point-of-contact with outside parties. Superior communication and project management skills required. This role is responsible for producing frequent detail-driven reports for the principals giving them up-to-date information on where numerous projects stand. This role is also responsible for managing incoming and outgoing communication on behalf of the principals. This is a full-time position in New York, NY with excellent compensation and full benefits. Please email your resume and cover letter to tpasearch2@gmail.com.
AMP Homecare Solutions First-Rate Home care, Personal Assistant and Companion services available 24/7. We manage short and long term cases. www.amphcsolutions.com. 860-816-5158 Isaac Ampofo, RN (YSN'18) Ewurama Ampofo MSN, APRN-BC (YSN'10). Lic. #HCA0001214.
AFFORDABLE APARTMENT WANTED. Incoming mature Doctoral Student at the Pacific College of Oriental Medicine San Diego (zip 92108) seeks affordable apartment and off-street parking for my car by June 1. This represents a delay in moving to CA. several months because of unaffordable, limited housing. I am clean, quiet with good credit. Sarah Skinner (New Hampshire): 603-732-7726; swifty365@gmail.com.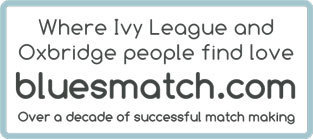 BOCA RATON. Five-bedroom home with gorgeous pool in very private, guard-gated community of multi-million dollar custom homes, on one+ acre. $1.2 M. Excellent value with low taxes and HOA fees. Move-in ready. Please contact 561-931-8320; photos: www.8235twinlake.com or email: 8235twinlake@gmail.com.
WESTPORT: 5-bedroom, 5,000 square-foot home at Compo Beach. 5 min to NYC train. A rated school system, close to all amenities, steps to the beach. $2.55M. 203-451-2157. Adjacent land parcel also available. Great investment value. See website: www.westportatthebeach.com. Inquire at westportatthebeach@gmail.com.
BUILD YOUR DREAM 21ac. Down by the Sea.
Gem. Pt. Judith Pond, Rhode Island. $2.3m.
314-414-0070.
NYC APARTMENTS. Buying, selling or renting. Licensed R.E. agent: Yale alum John Davison 212-706-0740. john@johndavison.net.