Yale Alumni Classifieds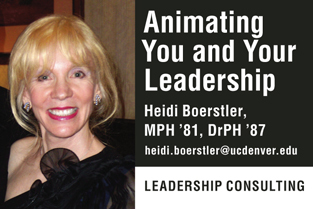 Yale BFA, painter, between galleries. View by appointment. Chelsea, NYC frivera0828.com
Are you ready to share your knowledge, passions or wisdom? Publisher Gail Woodard (SOM '79) has assisted select Yale alumni to publish their books. Could you be next? Call 520-329-2729. www.DudleyCourtPress.com.
Set of 12 Yale Dinner Plates, WEDGEWOOD. 1931-1940. 252-241-6807.
CAREER AND JOB SEARCH COUNSELING: Nada Beth Glick, MEd, EdD, Ivy League grad. Experienced career counselor will guide you to a satisfying career path, or exciting new career, and successful job search. No situation is too difficult! To schedule an appointment phone 914-381-5992 or 914-646-6404, or email nadaglick@verizon.net.
Executive and Personal Assistant, New York – We are currently seeking a seasoned personal assistant with experience supporting senior-level executives to join our elite staff of support professionals. Responsibilities will include managing day-to-day operations including, but not limited to: calendar management, coordinating complex schedules, arranging travel, event planning, working with contractors and outside vendors, general research, and acting as the primary point-of-contact with outside parties. Superior communication and project management skills required. This role is responsible for producing frequent detail-driven reports for the principals giving them up-to-date information on where numerous projects stand. This role is also responsible for managing incoming and outgoing communication on behalf of the principals. This is a full-time position in New York, NY with excellent compensation and full benefits. Please email your resume and cover letter to tpasearch2@gmail.com.
AMP Homecare Solutions First-Rate Home care, Personal Assistant and Companion services available 24/7. We manage short and long term cases. www.amphcsolutions.com. 860-816-5158 Isaac Ampofo, RN (YSN'18) Ewurama Ampofo MSN, APRN-BC (YSN'10). Lic. #HCA0001214.
Vermont hideaway. Nestled in the forest. Two bedrooms, two baths. Jim Lengel '71. Crossett Hill Lodge. lengel.net/crossetthill.
WESTPORT: 5-bedroom, 5,000-square-foot home at Compo Beach. $2.55M. Adjacent building parcel also available. 5 min to NYC train. A-rated school system, close to all amenities, steps to the beach. 203-451-2157. Great investment value. See website: www.westportatthebeach.com. Inquire at westportatthebeach@gmail.com.
Historic 1790 colonial North Haven home just 4.5 miles from Yale on lovely shy wooded acre 2,300 sq ft. Original panelling, floors, beams, four fireplaces. Needs some restoration. $245,000. Contact Jack Hill, Seabury Hill Real Estate 203-675-3942.
Home of John Driscoll '51 and his family, including Libby '86 and Peggy '89. Are you moving to Minnesota? Are you looking for a house? Do you have a growing family? Pets? An athletic spouse?
Would you like a lake to fish and swim in? In winter, skate or ski? Do you yearn to be near excellent schools? Near the airport (MSP)? Might you plant a garden? Picnic? Eat outdoors? Play tennis, hike or run? The neighbors hope to meet you soon;
they're interesting and fun! For more information and virtual tour of this Edwin Lundie house, call Charlie Neimeyer, Realtor, or charlie @charlie.com or 651-387-6843 (cell).
NYC APARTMENTS. Buying, selling or renting. Licensed R.E. agent: Yale alum John Davison 212-706-0740. john@johndavison.net.
COSTA RICA. 17-acre highland nature reserve; gardens; lake; home; caretaker apt. FincaCantaros.com.
SOUTHERN FRANCE. Your home on the sea $59,900/6-week ownership. Details: internationalpropertyshares.org/two-bedroom.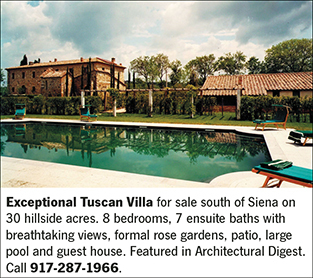 The Guilford Riding School on the CT shoreline offers riding for all horse lovers, beginner through advanced, in an estate setting. We have Indoor and Outdoor arenas, and our famous 'Ride N' Splash Summer Camp. 203-453-8768 www.grsriding.com.
Driving Tours in France- Let Emilie design your daily itineraries and enjoy France as an insider!
VIKING TRAIL EXPERIENCE. Fjords, whales, UNESCO World Heritage sites, abundant wildlife, dramatic scenic vistas and local culture. Newfoundland and Labrador. Award-winning local hosts. 1-888-615-8279 www.wildlands.com.