Yale Alumni Classifieds
Picture Songs Piano Method for ages 2 to 100 by Karol Ann Krakauer. picturesongsonline.weebly.com.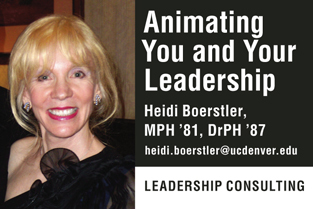 Yale BFA, painter, between galleries. View by appointment. Chelsea, NYC. frivera0828.com.
Are you ready to share your knowledge, passions or wisdom? Publisher Gail Woodard (SOM '79) has assisted select Yale alumni to publish their books. Could you be next? Call 520-329-2729. www.DudleyCourtPress.com.
Wanted Stereo Tube Amplifier from 1960'S to restore. larry2942@cox.net or 203-272-6030.
Executive and Personal Assistant, New York – We are currently seeking a seasoned personal assistant with experience supporting senior-level executives to join our elite staff of support professionals. Responsibilities will include managing day-to-day operations including, but not limited to: calendar management, coordinating complex schedules, arranging travel, event planning, working with contractors and outside vendors, general research, and acting as the primary point-of-contact with outside parties. Superior communication and project management skills required. This role is responsible for producing frequent detail-driven reports for the principals giving them up-to-date information on where numerous projects stand. This role is also responsible for managing incoming and outgoing communication on behalf of the principals. This is a full-time position in New York, NY with excellent compensation and full benefits. Please email your resume and cover letter to tpasearch2@gmail.com.
AMP Homecare Solutions First-Rate Home care, Personal Assistant and Companion services available 24/7. We manage short and long term cases. www.amphcsolutions.com. 860-816-5158 Isaac Ampofo, RN (YSN'18) Ewurama Ampofo MSN, APRN-BC (YSN'10). Lic. #HCA0001214.
Elegant 1790 period home featured in magazines for weekly rental 25 minutes from Yale. 5 bedrooms, formal garden, heated saline pool/spa, private. See AirBnB listing: https://tinyurl.com/1790periodhome.
San Miguel de Allende- Stylish, 3 bedroom home in historic Centro. Sleeps 6+. 917-678-1456.
Superb, renovated, quiet 2 beds 2 baths apartment in center of Paris, Le Marais, combining period features with modern conveniences: high ceilings; old exposed beams; antiques; wooden floors; black and white marble bathrooms, fiber optic WIFi; fine linen and towels; Netflix; Apple TV; on site manager; close to tourist attractions and amenities: http://www.piedaterre-paris.com.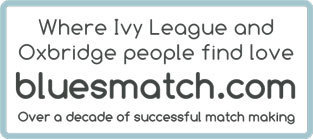 3 inch display
CAPE COD: Oceanfront timeshare in Falmouth, mid Sept week, 1 br, sleeps 4. Great shopping, swimming, sightseeing and no crowds! All 2018 fees paid. john27fv@aol.com (860) 912-8218 (Yale â63)
NYC APARTMENTS. Buying, selling or renting. Licensed R.E. agent: Yale alum John Davison 212-706-0740. john@johndavison.net.
Stunning waterfront estate, just 15 mins from Golden Gate Bridge! Over 5,500 SF, 5 bed/4 bath $4.85M. Licensed R.E. agent Yale alum Hedi Katz 415-606-0890 hedi.katz@cbnorcal.com. 576 San Pedro Cove.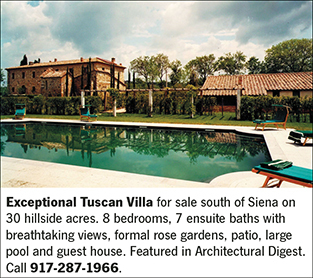 Driving Tours in France- Let Emilie design your daily itineraries and enjoy France as an insider!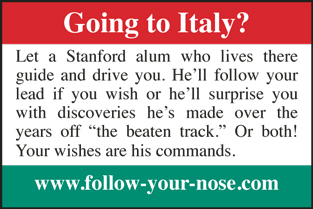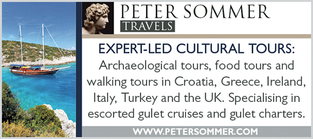 Atlantic Vacation Homes, Cape Ann, MA. Discover the best selection of vacation rentals in beautiful coastal Massachusetts. Professionally managed cottages, apartments, family homes and elegant estates in Gloucester, Rockport and the surrounding North Shore. Pet-friendly available. www.atlanticvacationhomes.com info@atlanticvacationhomes.com (877) 387-5783.
Camden, Maine An Idyllic cottage with sweeping views of glittering Camden Harbor; perfectly located in charming Camden village. Please visit VRBO #995697. Call or text 207-404-1060.
Martha's Vineyard: Artist's cozy waterfront cottage. $3,400 weekly, July-August. $2800 off season. voleu@hotmail.com.
Martha's Vineyard: Flanders Up-Island Real Estate. Specializing in biweekly and monthly summer rentals. Wide range available. Enjoy peace and beauty. Call 508-645-2632. www.flandersrealestate.net.
New York, Manhattan: East 49th Street. Furnished studio, available nightly or weekly, $199. Three-night minimum. 212-421-0256. atch@aeionline.com.
Rockport, MA. The John Gott House. Step back in time into a true New England experience! This magnificently restored 2BR, 2BA antique Colonial residence pairs authentic Americana with the sophistication of modern living. Perfect for vacation or sabbatical, especially for those with historic or literary interests. Weekly rentals include daily housekeeping. Contact: www.atlanticvacationhomes.com info@atlanticvacationhomes.com. 877-387-5783.