Yale Alumni Classifieds
Yale BFA, painter, between galleries. View by appointment. Chelsea, NYC frivera0828.com
Are you ready to share your knowledge, passions or wisdom? Publisher Gail Woodard (SOM '79) has assisted select Yale alumni to publish their books. Could you be next? Call 520-329-2729. www.DudleyCourtPress.com.
Yale '63 alum wishes to sell personal library of old and rare books, most in fine condition. Many classic sets in leather (Dickens, Tolstoy, Shakespeare, Disraeli, Plutarch, Carlyle, et al) plus many first, signed, and special editions including a finely bound first of Gatsby and others, and including Bart Giamatti's final book, A FREE AND ORDERED SPACE, COPY 1, signed and specially bound. For full details contact: bgreenwood@nikola.com.
One Yale College and State House platter, eight dinner plates, Wedgwood 1949. 928-379-0816.
CAREER AND JOB SEARCH COUNSELING: Nada Beth Glick, MEd, EdD, Ivy League grad. Experienced career counselor will guide you to a satisfying career path, or exciting new career, and successful job search. No situation is too difficult! To schedule an appointment phone 914-381-5992 or 914-646-6404, or email nadaglick@verizon.net.
Executive and Personal Assistant, New York – We are currently seeking a seasoned personal assistant with experience supporting senior-level executives to join our elite staff of support professionals. Responsibilities will include managing day-to-day operations including, but not limited to: calendar management, coordinating complex schedules, arranging travel, event planning, working with contractors and outside vendors, general research, and acting as the primary point-of-contact with outside parties. Superior communication and project management skills required. This role is responsible for producing frequent detail-driven reports for the principals giving them up-to-date information on where numerous projects stand. This role is also responsible for managing incoming and outgoing communication on behalf of the principals. This is a full-time position in New York, NY with excellent compensation and full benefits. Please email your resume and cover letter to tpasearch2@gmail.com.
Custom Engraved Crystal Retirement, Anniversary, & Corporate Gifts
First-Rate Home care, Personal Assistant and Companion services available 24/7. We manage short and long term cases. www.amphcsolutions.com. 860-816-5158 Isaac Ampofo, RN (YSN'18) Ewurama Ampofo MSN, APRN-BC (YSN'10).
COMPLIMENTARY MEMBERSHIP OFFER!
NYC MATCHMAKER looking for eligible bachelors for our exceptional female clients.
fay@meaningfulconnections.com. 212-877-5151
NYC Attractive, Asian-American, slim, 42 yo
doctor. Yale '97. Divorced with school-aged daughter. Seeking 35-50 yo man for wonderful LTR together. jadesky2015@gmail.com.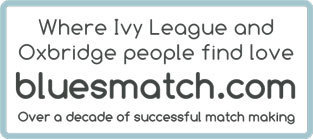 THE RIGHT TIME CONSULTANTS, LLC, is an ESTABLISHED BOUTIQUE MATCHMAKING FIRM covering New York, New England and Washington DC for Men and Women 40‐75 years old. Twenty years of experience working with high-net worth, gifted and advanced degree individuals. For consideration, send bio & photo in confidence to: sandy@therighttimeconsultants.com, 212‐627‐0121. View our mission, process, testimonials at www. therighttimeconsultants.com. Go to "get started" and become one of our success stories!
NAPLES, FLORIDA, Pinecrest, Pelican Bay. Annual, unfurnished 3000 sq ft single family home. Amenities! Completely renovated by kkgbuild.com. ScarsdaleFineHomes@pwarnken.com, 914 715-6381.
BOCA RATON. Five-bedroom home with gorgeous pool in very private, guard-gated community of multi-million dollar custom homes, on one+ acre. $1.2 M. Excellent value with low taxes and HOA fees. Move-in ready. Please contact 561-931-8320; photos: www.8235twinlake.com or email: 8235twinlake@gmail.com.
Bal Harbour, Florida When only the best will do. Fabulous large oceanfront penthouse.
Call Dr P. Katz for info: 303-475-3300.
NYC APARTMENTS. Buying, selling or renting. Licensed R.E. agent: Yale alum John Davison 212-706-0740. john@johndavison.net.