Yale Alumni Classifieds
Are you ready to share your knowledge, passions or wisdom? Publisher Gail Woodard (SOM '79) has assisted select Yale alumni to publish their books. Could you be next? Call 520-329-2729. www.DudleyCourtPress.com.
BUYING, SELLING, AND APPRAISING PRESIDENTIAL AND POLITICAL CAMPAIGN ITEMS from buttons to banners, George Washington through JFK. Also autographs, rare books, military artifacts, and other categories of historical Americana. 50 years' experience in the field. Tom Slater, JE '72, TomS@HA.com.
Test Prep Tutor: Private Skype tutoring for the SAT/ACT. Expert with 15+ years experience and proven results. Visit www.testprepmavens.com.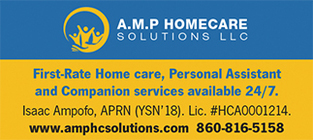 San Miguel de Allende- Stylish, 3 bedroom home in historic Centro. Sleeps 6+. 917-678-1456.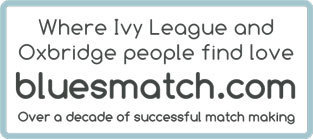 Beautiful, Brooklyn-dwelling literary scholar (female, 35) seeks kind man for coffee and companionship. Fans of Virginia Woolf encouraged.
COMPLIMENTARY MEMBERSHIP OFFER! NYC MATCHMAKER looking for eligible bachelors for our exceptional female clients. fay@meaningfulconnections.com. Call 212-877-5151. Or text 917-692-3945.
European lady fun loving 70 years young. World traveler with curious mind seeks same. Speaks 5 languages. Loves to read, dance & explore. Modern mind, traditional upbringing. Lets get to know each other. Looking for companionship. 2019worldtraveler@gmail.com.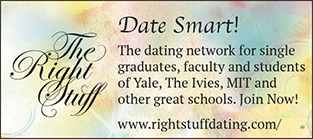 MADISON CT LI Sound WATERFRONT- Light bright & beautiful 2-3 BR, 3 Full Baths. Open floor plan, hardwood floors, propane heat & AC. Available Sept-June $4,000/mo. Todd Gould, Wm Pitt Sotheby's Realty. 203-988-5414. TGould@wpsir.com.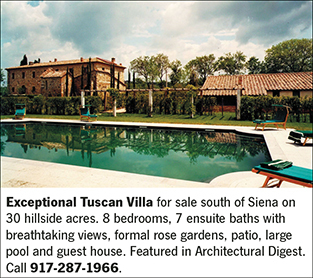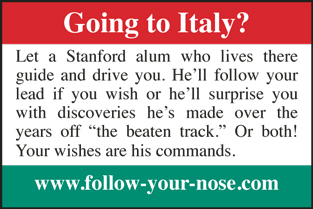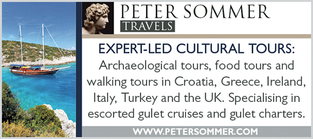 The Silveroom Club is opening its subscriptions for the 2019-2020 season. As boutique travel club- we offer our members luxury apartments, townhouses and villas in London, Rome, Tuscany and Scotland. www.silveroom.com.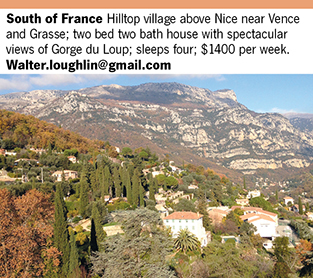 France, 16th-Century Chateau in southwest France. Luxuriously appointed. Fairy-tale towers, baronial hall. Breathtaking pool house with infinity pool. Sleeps 16. knock@chateau-x.fr (Yale '92).
France, Paris-Marais: Exquisite, sunny one-bedroom apartment behind Place des Vosges, king-size bed, living room, dining room with six chairs, full kitchen, washer, dryer, weekly maid service. Wi-Fi. $1,350 weekly. max@gwu.edu.
France, Paris, 7th Arrondissement: Fifth floor, quiet studio. Sleeps 3. Balcony, view Eiffel Tower. www.parisgrenelle.com. 207-752-0285.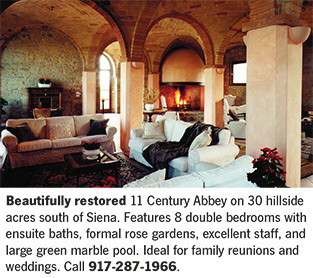 France, Paris, Ile St. Louis: Elegant, spacious top-floor skylighted apartment, gorgeous view overlooking Seine, 2 bedrooms sleep 4, 2 baths, elevator, well-appointed, full kitchen, Wi-Fi. 678-232-8444, triff@mindspring.com.
France, Paris, Marais/Bastille: Enchanting one- bedroom, renovated apartment on quiet pedestrian gated passage. Skylights, Parisian decor, Wi-Fi. Full kitchen. Fantastic location on cobblestone street. Walk to Place des Vosges, Seine, markets. Sleeps 2–3. Photos and info: www.charmingparisapt.com.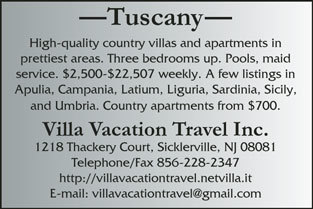 Heart of Tuscany: Montepulciano. Elegant architect designed home with garden and terrace overlooking countryside in town center: 4 bedrooms, 3 baths, grand entry, spacious living room w/fireplace, kitchen & separate kitchenette, washer/dryer, Jacuzzi, Wi-Fi. Easy daytrips to Florence, Siena, Arezzo, vineyards, thermal baths. Great place to entertain. $2950/week. Min. 2 week rental. skim@koetterkim.com.
Italy, Tuscany: 5 bedroom, 5 bathroom beautiful villa. Spectacular views, gorgeous pool & gardens. 5 star reviews. www.LuxuryVillaTuscany.com.
London: Swap my two bedroom mews house
in South Kensington for your two bedroom apartment on UWS/UES Manhattan during Nov 2019-Jan 2020 (flexible). dan.badger@gmail.com. YC '68.
PARIS - MARAIS. Renovated 17th-century, tri-level, top-floor, courtyard apartment. Central, quiet, exposed beams, hardwood floors, fireplace, fully equipped. Non-smokers. Week/Month. 206-723-6538; www.acrossthewater.net.
Paris, France. Neighborhood: Louvre Museum, Opera, Ritz Hotel. Furnished studio. Sleeps 3. Wi-Fi. Season & length stay fixes terms.
apower7@icloud.com. 831-521-7155.
Paris: Luxurious, sun-filled, large belle époque apartment just off Place St. Michel. Lovely details, fully equipped, cleaning 2x/week. Sleeps 5. Minimum week, $4,200. Call 617-491-0006. dantonapartment@gmail.com.