Yale Alumni Classifieds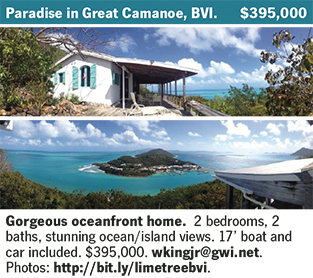 FRANCE – Buying a property in Paris or Provence? Call on us for a targeted search by real estate professionals for your Paris apartment or Provençal vacation home, and for expert advisory services on the buying process as well as tax, legal, financial and mortgage-related issues. www.justfrancesales.com. 1-610-407-9631.
FRANCE: Ile aux Moines, secluded waterfront house, small sand beach literally under sunroom windows. 5 bedrooms, 2 baths, wine cellar, furnished. Boating, sailing, hiking, fishing. $800,000. Bob Dantzler '59 415-776-6825, lonibob@sonic.net.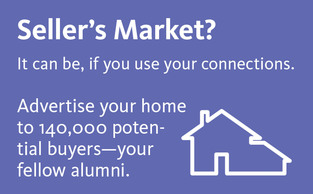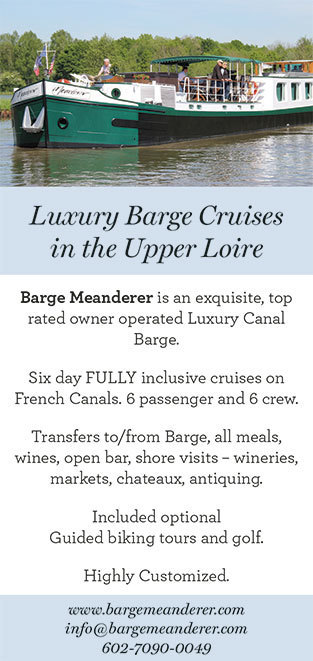 THE BOULDERS, CAREFREE, ARIZONA. Escape next winter: Three bedroom, three bath casita with pool and office on the Fourth Fairway. Google 1116 East Ocotillo Circle Carefree AZ and scroll down to see many pictures. Available Nov, Dec, Jan or Feb for $7500 per month. Other availability, too. Linda Lorimer '77JD Linda.lorimer@yale.edu
New Canaan, CT: 6BR/6Bth house in treelined town, 1hr from NYC train, 40min from Yale. Avail 16JUN-AUG. $11K/month, neg. Efficiency apt also for rent, $1000/mo long-term. Lauverh@yahoo.com
Airy, elegant, and private modernist house minutes from Yale, available for graduation and alumni weekends. Mature garden, outdoor fireplace, waterfalls, terraces, views of LI Sound. Sleeps 8-10. Information and photos: millrockhouse@gmail.com
Camden, Maine: Beautiful 6-bedroom, 4-bath 1850 home, in town, near ocean, for weekly rental Summer 2017. www.vrbo.com/841244.
Martha's Vineyard: Flanders Up-Island Real Estate. Specializing in biweekly and monthly summer rentals. Wide range available. Enjoy peace and beauty. Call 508-645-2632. www.flandersrealestate.net.
Martha's Vineyard: Waterfront cottage. $4,200 weekly, June-September. voleu@hotmail.com
WATERFRONT (Marion, just south of Cape Cod). Spectacular views. Private pier, beach, lawns. Sleeps 8+. VRBO 467919. 617-868-8811.
U.S. Open, June 11-19, 2017: Lake home with all amenities, nine miles from Erin Hills, WI tournament. Yale '64. arlaurit@gklaw.com.