Honored
For their volunteer service to Yale, five alumni will be awarded the Yale Medal at the Association of Yale Alumni's next Assembly in November. This year's recipients are Sherry Agar '82, former president of the Yale Alumni Chorus Foundation; Edward Bass '67, '72ArtA, former senior fellow of the Yale Corporation; Marv Berenblum '56, founding board chair of the Yale Alumni College; Michael Madison '83, former chair of the AYA Board of Governors; and John Thomas '80, former chair of the Yale Alumni Fund.
The Graduate School of Arts and Sciences conferred the Wilbur Lucius Cross Medal on four alumni in October: Eric R. Fossum '84PhD, an engineering professor at Dartmouth and inventor of a miniature camera technology now used in cell phones; Thomas Holt '73PhD, a history professor at the University of Chicago and authority on African American history; Kristin Luker '74PhD, a law professor at the University of California who studies reproductive rights in the justice system; and Edmund Phelps '59PhD, a Nobel laureate in economics who teaches at Columbia.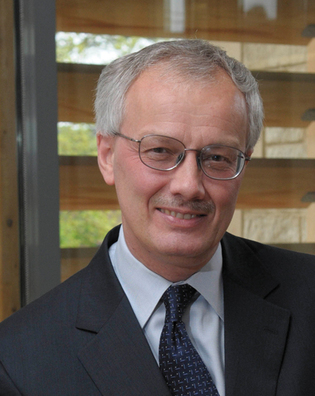 Michael Marsland
Peter Crane, the dean of the School of Forestry and Environmental Studies, will be awarded the International Prize for Biology at a ceremony in Japan in December. The prize is awarded by the Japan Society for the Promotion of Science and comes with a cash award of ten million yen (about $90,000). Crane was recognized for his work on the evolution of plants; he was the first scientist to integrate the analysis of fossil plants with that of living plants.