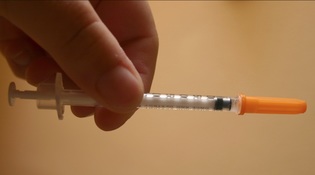 Melissa Wiese/Wikimedia Commons
Insulin is now so expensive, a Yale survey has found, that many diabetes patients—even those with health insurance—have to skimp on it at times. The repercussions are deeply troubling.
Last summer, Pavithra Vijayakumar '20MD and Darby Herkert '18 set up camp in the Yale Diabetes Center waiting room. There they invited adults with insulin prescriptions to answer questions about their insulin use in the previous year. Twenty-five percent of those who took the survey reported that the rising cost had led them to cut back—by not filling a prescription, say, or by skipping doses. These respondents were also likelier to show evidence of poor diabetes control on a blood test.
The results reflect "how fractured the system is and how expensive drugs are," says Herkert. Mentored by endocrinology professor Kasia Lipska '97, '11MHS, the team presented the results at a meeting of the American Diabetes Association. They also submitted a paper for publication.
Insulin is a nearly century-old drug, one that 7.4 million Americans depend upon. Yet costs have nearly tripled in recent decades, a problem related to frequent innovations, inadequate competition, ineffective price negotiations, and cost-sharing requirements for patients. A monthly supply can cost hundreds of dollars at retail prices, not counting the cost of test strips, fingerstick lancets, alcohol wipes, syringes, and needles.
In this study, middle- and lower-middle-income patients were hit hardest: most who had cut back had annual incomes of $25,000 to $100,000. All but three had prescription drug coverage. The American Diabetes Association has called for an end to patient cost-sharing for insulin and for excluding the drug from deductibles and coinsurance, among other measures.