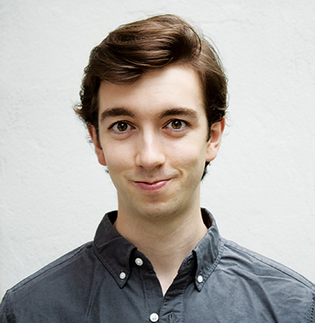 Andrew Ballard / Mamaroneck, NY
Pierson College / English
Have you come across a poem that you find helpful in the current situation of isolation and uncertainty?
"The Man with Night Sweats," by Thom Gunn. It's a beautiful and also very distressing poem about what it feels like to be betrayed by your body or to be reminded of how fragile your health is. Tony Kushner's Angels in America is playing back in my head every day now. [Writing tutor] Margaret Spillane in Pierson has been advising me since I arrived at Yale, and we talk about Angels in America frequently. She once described watching it as going back to a place. I thought that was wonderful. I don't get tired of rereading that play, because the characters are so complicated and so human that it gives you the sense that the characters are evolving—even though it's your interpretation that's changing.
What will you miss?
Other than my professors, and the libraries, I'll miss the first-year outdoor orientation program. I went on a trip as a freshman, not really expecting anything. I became a leader and went on to lead three more trips in August with first-years, and I went on training trips in May right after finals. I'll definitely miss starting and ending my academic year with friends in the mountains.
How do you imagine the postponed in-person commencement celebration?
Commencement is usually such a profound moment because of all the goodbyes. But I think next year, if it does happen, there will be so many hellos after a year of being apart. It may be a truer commencement because we'll be restarting relationships that have been put on pause.
What's next for you?
If everything goes as planned, which is questionable, I'll be pursuing my Master's in English at Oxford.