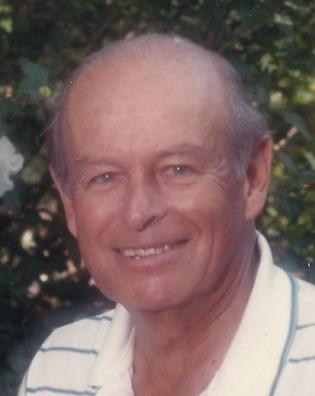 Hewette Elwell Joyce Jr., known to friends as Hugh, passed away peacefully with family at his side in his home in Hanover, New Hampshire, on December 3. Born in Hanover in 1921, he was the son of Eleanor Russell Joyce and Professor Hewette Joyce, a member of Dartmouth's English Department for 40 years.
Hugh grew up in Hanover and later attended the Choate School in Connecticut where he developed a keen interest in history, tennis, and hockey. He centered an undefeated hockey team and in tennis won 17 consecutive matches and the New Hampshire state junior singles title, which gave him the rank of #3 in New England.
Entering Yale in 1940, Hugh majored in history, joined Beta Theta Pi fraternity, played varsity hockey, and reached the finals of the university tennis championship. After graduating in 1943, he joined the Marine Corps. While serving in the Pacific, he was wounded on Okinawa's notorious Sugarloaf Hill, which changed hands many times. All but five of his platoon were killed or wounded. Mr. Joyce received the Purple Heart and a Presidential Unit Citation, and later took part in the initial landing at Yokosuka, Japan.
Hugh spent his career in publishing, first with Scott Foresman Co. and later with Houghton Mifflin Co., editing and marketing texts in business and economics. He retired back to Hanover, New Hampshire, but spent time on Sanibel Island, Florida, and in Marriotts Cove, Nova Scotia, as well. With his wife, Barbara, he traveled, volunteered at the Upper Valley Hostel in Hanover, and was active at St. Thomas Church. He skied and played tennis into his 80s, but his greatest love was always for his family, of whom he was intensely proud.
He was predeceased by a sister, Eleanor Joyce Stone of Milwaukee, and his wife of 56 years, Barbara. He is survived by his four children: Stephen of Freeport, Maine; Sarah Fairweather of Wells, Maine; Catharine Brennan of Wayne, Pennsylvania; and David of Scottsdale, Arizona; seven grandchildren; and two great-grandchildren.