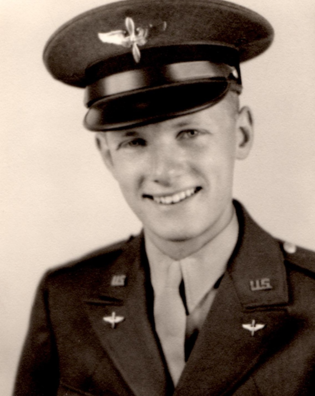 John Reith, 93, passed peacefully on December 22, 2017, in his home in Camarillo, California. "Jack" grew up in Los Angeles. He attended Los Angeles High School and competed in many sports. He matriculated at Sheffield Scientific School just after it became part of Yale University. After two years, the US Air Force took Jack away from Yale and sent him to be trained as a P-51 Mustang fighter pilot. He proceeded to become a second lieutenant, flying F-16 fighter planes during WWII. Following an eye injury, he was honorably discharged.
After the war, Jack graduated with the Yale Class of 1945W, majoring in a special program combining electromechanical engineering with business administration. Upon graduation, Jack worked for a fast-growing electromechanical engineering company, and became program manager of an inertial guidance system used in commercial airplanes. Jack's work was recognized by his appointment as the western regional director of the American Management Association. He was a member of the American Society of Training & Development (ASTD) and worked in fields as diverse as aerospace, retail, and banking.
During his professional career, Jack was an author of many articles and book chapters in the field of organizational development. He also sold real estate in his beloved Lake Arrowhead, and he prided himself on being a business coach and friend to many. Following his "retirement" from Hughes Aircraft, Jack settled in Goleta, California, and dedicated his time to education. He served for over 20 years as an elected member of the Santa Barbara County Board of Education. He was also a member of the Elks' Lodge and several cultural organizations.
Jack met the love of his life, Adeline, on a blind date, and they were married in 1951. They had four children and moved all over Southern California—settling in San Marino for many years before the early death of Adeline in 1976. Jack never remarried. He is survived by his four children and seven grandchildren. A celebration of life was held in Camarillo in August 2018.
—Submitted by the family.