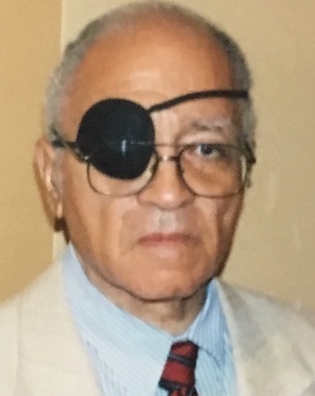 Timothy Merritt Taylor Sr. passed away quietly on April 5, 2019, in Rockville, Maryland, after a long illness. He was 87 years old.
Born in Jamaica Queens, New York, in 1931, Tim was the only child of Walter C. Taylor and Mary Elizabeth Taylor. He earned his undergraduate degree in history from Yale University in 1953, and his law degree from New York University Law School in 1956.
After graduating from law school, Tim worked for the Legal Aid Society of New York for several years before establishing his own law practice in the city, specializing in real estate and wills and trusts. In 1955 Tim married Nellie Marie Cochrane of Brooklyn, New York. They would go on to have five boys. In late 1969, the couple relocated from Manhattan to suburban Mt. Kisco, New York, seeking better educational opportunities for their children. Although Tim and Nell divorced in 1988, they remained close. Tim eventually returned to the city in 1989, first settling in Harlem before relocating to Forest Hills, Queens, with his partner, Ethel ("Lisa") Dale, with whom he would share the rest of his life.
Always an avid political enthusiast and active in community issues, Tim was elected to the New York City School Board as a young professional, and later served as a deacon for the Presbyterian Church of Mt. Kisco.
For those who knew him, Tim will always be remembered for his selfless generosity, his kind heart, and his wonderful and disarming sense of humor.
Tim was preceded in death by his parents, Walter and Mary Elizabeth, both of Sag Harbor, New York, and his granddaughter, Gabrielle Dori Taylor of Rockville, Maryland. He is survived by his five sons: Timothy Jr., Stuart, Blair, Scott, and Marshall; four daughters-in-law: Bridgette, Kelli, Priscilla, and Leah; and 13 grandchildren: Duncan, Torryn, Dominique, Jared, Kai, Chilamo, Cody, Danielle, Chali, Brandon, Naomi, Jacob, and Solomon Alexander.
Tim was loved dearly by his family and will be greatly missed.
A memorial service will be held at the St. Matthews Church in Silver Spring, Maryland, on Saturday, July 27, 2019, at 1:00 p.m. In lieu of flowers, please consider a memorial gift donation to the Alzheimer's Association at https://act.alz.org in memory of Timothy M. Taylor Sr.
—Submitted by the family.