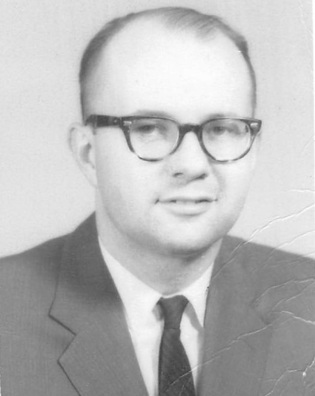 John Wolf Hancock, born October 31, 1930, in Buffalo, New York, to William Wayne Hancock and Mary Fisher Hancock, passed away peacefully in his sleep on September 17, 2020, in Louisville, Kentucky, with his children by his side.
More recently a resident of Indian Hill, Ohio, John was raised in Shaker Heights, Ohio, and attended and was graduated from University School in 1949. He matriculated to Yale University and, as a resident of Branford College, earned his bachelor's degree in 1953. John served as a lieutenant in the US Army's "Big Red 1" First Division in Germany, and was honorably discharged. In 1958, he wed Jean Carolyn Collmer of Cleveland, Ohio, and they remained married until her passing in February 2020.
John served as a stockbroker with Prescott, Ball & Turben in Cleveland, Ohio, and later earned his juris doctor from the Marshall College of Law at Cleveland State University. He then joined the Fifth Third Bank in Cincinnati, Ohio, serving as a trust officer there before opening a family law and estate practice.
A loving husband, father, grandfather, and brother, John will be remembered for his great sense of humor, intellectual curiosity, and service to others. Known to loved ones as "The Great Bald Eagle," John cherished times spent with family and lifelong friends from Cleveland, Yale, and Cincinnati. He loved American history, crossword puzzles, Jeopardy!, and weekly group outings to Skyline Chili with equal passion. After retiring from his law practice, John enjoyed volunteering with Habitat for Humanity in the Cincinnati area. As a longtime member of the Indian Hill Church, John also served as a lay minister in the Hamilton County jails.
John was predeceased by his wife Jean and his brother William Wayne Hancock Jr. He is survived by his sister, Mary Elizabeth Hancock Fritzsche; his children Robert Collmer Hancock, Donald Collmer Hancock, and Mary Elizabeth Hancock; and his grandchildren Kayla, Tyler, Jack, Katrina, Eliza, and William. Burial services are private. In lieu of flowers, contributions in John's memory may be made to Habitat for Humanity (habitatcincinnati.org) or the Community Fund of the Indian Hill Church (indianhillchurch.org).
—Submitted by the family.