Yale Alumni Classifieds
France, Paris, Marais/Bastille: Enchanting one- bedroom, renovated apartment on quiet pedestrian gated passage. Skylights, Parisian decor, Wi-Fi. Full kitchen. Fantastic location on cobblestone street. Walk to Place des Vosges, Seine, markets. Sleeps 2–3. Photos and info: www.charmingparisapt.com.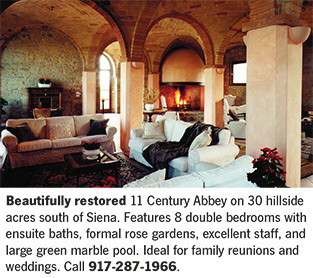 France, Provence: Delightful 5 bedroom house, walk to town, pool, vineyard, weekly market, Roman ruins. www.frenchfarmhouse.com.
Italy, Tuscany: 5 bedroom, 5 bathroom beautiful villa. Spectacular views, gorgeous pool & gardens. 5 star reviews. www.LuxuryVillaTuscany.com.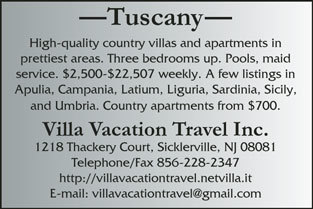 PARIS - MARAIS. Renovated 17th-century, tri-level, top-floor, courtyard apartment. Central, quiet, exposed beams, hardwood floors, fireplace, fully equipped. Non-smokers. Week/Month. 206-723-6538; www.acrossthewater.net.
Paris-4th/Marais: Fabulous, elegant 1BR in the bustling heart of Paris. Windows throughout, views, light, elevator, fully equipped, sleeps 2. ecall411@yahoo.com.
Saint-Cirq-Lapopie. (Alumni Discount) Voted 'most beautiful village' in Southern France. Beautiful 4-bedroom home in lively, enchanting, medieval, artists' village- restaurants, markets, vineyards, museums, bicycling, swimming. maisonsouthernfrance.com. 617-608-1404.
Tuscany Montepulciano: culture, wine, thermal bath country. Spacious 3-4 bedrooms/3 baths (3000euros/wk) or 2 bedroom/2baths (2500 euros/wk), apartment in city center – views of countryside from terrace and garden; fully equipped kitchen, laundry, WiFi. Day trips to Siena, Florence. 2 weeks min. skim@koetterkim.com.