Yale Alumni Classifieds
Paris: Luxurious, sun filled, large belle époque apartment just off Place St. Michel. Lovely details, fully equipped, cleaning 2x/week. Sleeps 5. Minimum week, $4,200. Call 617-491-0006. dantonapartment@gmail.com
Italy, Rome: Spacious, stylish, renovated apartment near St. John Lateran. Two double bedrooms, two baths, Wi-Fi, elevator. $850/week. lm603@columbia.edu. 212-867-0489. www.casacleme.com.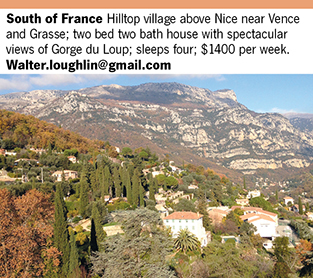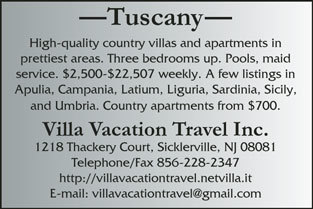 Italy, Tuscany: 5 Bedroom, 5 bathroom beautiful villa. Spectacular views, gorgeous pools & gardens. 5 star reviews. www.LuxuryVillaTuscany.com.
SOUTHERN FRANCE Your home on the sea $59,900/6 week ownership. Details: tinyurl.com/internationalpropertyshares.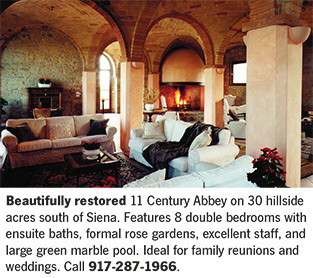 United States Virgin Islands, Hillcrest Guest House, St. John, lots of lonely beaches waiting for YOU. 340-998-8388. www.hillcreststjohn.com.