Yale Alumni Classifieds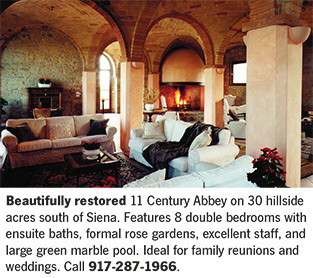 France, Paris, Ile St. Louis: Elegant, spacious top-floor skylighted apartment, gorgeous view overlooking Seine, 2 bedrooms sleep 4, 2 baths, elevator, well-appointed, full kitchen, Wi-Fi. 678-232-8444, triff@mindspring.com.
France, Paris, Marais/Bastille: Enchanting one- bedroom, renovated apartment on quiet pedestrian gated passage. Skylights, Parisian decor, Wi-Fi. Full kitchen. Fantastic location on cobblestone street. Walk to Place des Vosges, Seine, markets. Sleeps 2–3. Photos and info: www.charmingparisapt.com.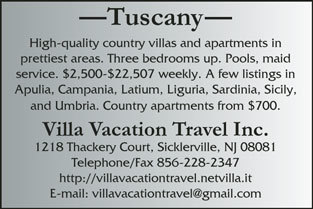 Heart of Tuscany: Montepulciano. Elegant architect designed home with garden and terrace overlooking countryside in town center: 4 bedrooms, 3 baths, grand entry, spacious living room w/fireplace, kitchen & separate kitchenette, washer/dryer, Jacuzzi, Wi-Fi. Easy daytrips to Florence, Siena, Arezzo, vineyards, thermal baths. Great place to entertain. $2950/week. Min. 2 week rental. skim@koetterkim.com.
Italy, Tuscany: 5 bedroom, 5 bathroom beautiful villa. Spectacular views, gorgeous pool & gardens. 5 star reviews. www.LuxuryVillaTuscany.com.