Yale Alumni Classifieds
SabbaticalHomes.com is the academic's premier resource for finding or offering a home to rent, exchange, sit or share. Discover trustworthy tenants and comfortable housing while on research, sabbatical or vacation. We've been proudly helping minds on the move since 2000— come see for yourself what a countless number of your peers have already been enjoying: www.SabbaticalHomes.com.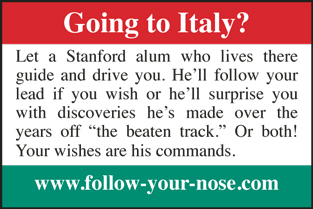 Florence centre, elegantly furnished apartments for short and long term rentals in a beautiful historical palazzo; www.palazzoantellesiflorence.com; 10% discount Yale Faculty and Alumni.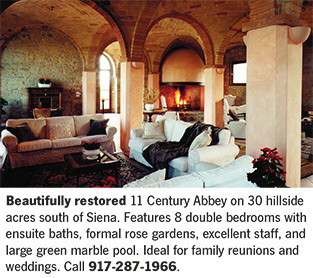 Italy, Tuscany: 5 Bedroom, 5 bathroom beautiful villa. Spectacular views, gorgeous pools & gardens. 5 star reviews. www.LuxuryVillaTuscany.com.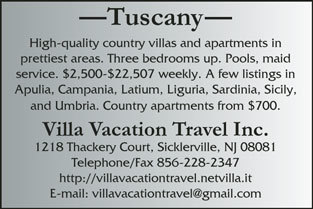 United States Virgin Islands, Hillcrest Guest House, St. John, lots of lonely beaches waiting for YOU. 340-998-8388. www.hillcreststjohn.com.