Yale Alumni Classifieds
COMPLIMENTARY MEMBERSHIP OFFER!
NYC MATCHMAKER looking for eligible bachelors for our exceptional female clients. fay@meaningfulconnections.com. 212-877-5151.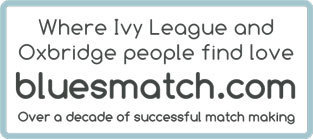 Our client is a beautiful blonde. Fit divorcee, based in CT, close to New York.
She is athletic, skis, hikes, loves the outdoors, the arts, entertaining, world affairs.
Seeks single, fit, accomplished man with integrity. (48-58) Send bio & photo to sandy@therighttimeconsultants.com. 212-627-0121.
Retired lesbian academic, warm, attractive, vibrant literary sensibility, seeks an intellectually dynamic woman for serious relationship, 60-80. Boston area. writforlife@gmail.com.
Seeking Eligible (single, divorced, widowed) professional men 45-78 for my lovely and accomplished female clients. New England, New York and DC. Send bio and photo in confidence to: sandy@therighttimeconsultants.com. 212-627-0121.