Yale Alumni Classifieds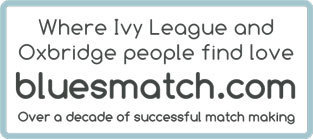 COMPLIMENTARY MEMBERSHIP OFFER! NYC MATCHMAKER looking for eligible bachelors for our exceptional female clients. fay@meaningfulconnections.com. Call 212-877-5151. Or text 917-692-3945.
THE RIGHT TIME CONSULTANTS, LLC. An established (2006), respected and success-driven, New York-based firm has openings for new male clients and those single, eligible men (35-80) wishing to be introduced to our attractive, accomplished and talented female clients for romance, adventure, great friendship. New York, New England, East Coast, West Coast. www.therighttimeconsultants.com. Respond in confidence to: sandy@therighttimeconsultants.com, 212-627-0121.