Yale Alumni Classifieds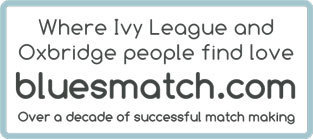 Beautiful, Brooklyn-dwelling literary scholar (female, 35) seeks kind man for coffee and companionship. Fans of Virginia Woolf encouraged.
COMPLIMENTARY MEMBERSHIP OFFER! NYC MATCHMAKER looking for eligible bachelors for our exceptional female clients. fay@meaningfulconnections.com. Call 212-877-5151. Or text 917-692-3945.
European lady fun loving 70 years young. World traveler with curious mind seeks same. Speaks 5 languages. Loves to read, dance & explore. Modern mind, traditional upbringing. Lets get to know each other. Looking for companionship. 2019worldtraveler@gmail.com.