Yale Alumni Classifieds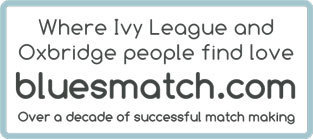 Blonde, fit and attractive, our Conn. widow is an Ivy doctorate and part-time professor/consultant.Widely traveled with two adult children with families she is interested in an intelligent, confident active and fit adventurous companion in his mid 60's-70's for dinner, theater, hikes, international travel and romance. This search is open to men from New England–New York/east coast. Reply in confidence to: sandy@therighttimeconsultants.com. 212-627-0121.
COMPLIMENTARY MEMBERSHIP OFFER! NYC MATCHMAKER looking for eligible bachelors for our exceptional female clients. fay@meaningfulconnections.com. Call 212-877-5151. Or text 917-692-3945.
European lady fun loving 70 years young. World traveler with curious mind seeks same. Speaks 5 languages. Loves to read, dance & explore. Modern mind, traditional upbringing. Lets get to know each other. Looking for companionship. 2019worldtraveler@gmail.com.
Our handsome, 6' client, a PhD scientist, 62, financially secure, semi-retired, is looking for a warm intelligent woman to share his life. He enjoys reading, travel, adventure, and you are clever, curious, fit, honest and a lover of life. This search is open to women from New England-New York, 52-64. Sandy@therighttimeconsultants.com. 212-627-0121.