Yale Alumni Classifieds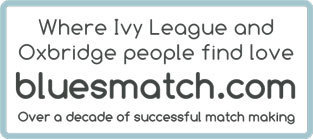 SINGLE MEN WANTED! Matchmaking Service is offering complimentary memberships to men. Our clients are attractive accomplished women. 212-877-5151, fay@meaningfulconnections.com.
THE RIGHT TIME CONSULTANTS, LLC, is an ESTABLISHED BOUTIQUE MATCHMAKING FIRM covering New York, New England, Washington DC for men and women 40 -75 years old. For consideration, send bio & photo in confidence to: sandy@therighttimeconsultants.com, 212-627-0121. View our mission, process, testimonials at www.therighttimeconsultants.com. Go to "get started" and become one of our success stories!
Warm, witty, pretty, stately, Ivy-educated physician, 70, looking for that special man for a long-term relationship or more. Let's forge a romantic future together. NY, CT preferred. Drgail100@aol.com
Tall, slender, striking, alluring, sophisticated UES stunner seeks witty, warm, worldly guy. ues1717@outlook.com