Yale Alumni Classifieds
2018 Congressional Candidate seeks to marry Martha Stewart-like heiress to fund 2020 Presidential race. Love and Sexual Chemistry essential. (Classmate Kerry married ketchup heiress. Mustard heiress available?) pinkcollarblue.com
I am a 42 year old woman interested in finding a fellow New Yorker to go out to dinner with. He should be honest and kind, a professional or academic between 37 and 50, reliable and dependable. He should like good food and good restaurants and be willing and able to split the bill. It would be useful if he likes TV and movies. He should be single and interested in at least the possibility of a relationship, but the main goal is a steady dinner companion with a sense of fun.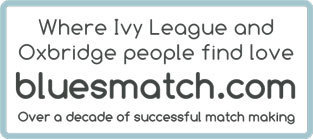 SINGLE MEN WANTED! Matchmaking Service is offering complimentary memberships to men. Our clients are attractive accomplished women. 212-877-5151, fay@meaningfulconnections.com.
Tall, slender, striking, alluring, sophisticated, UES stunner seeks witty, warm, worldly guy. UES1717@outlook.com
THE RIGHT TIME CONSULTANTS, LLC, is an ESTABLISHED BOUTIQUE MATCHMAKING FIRM covering New York, New England, Washington DC for men and women 40-75 years old. For consideration, send bio & photo in confidence to: sandy@therighttimeconsultants.com, 212-627-0121. View our mission, process, testimonials at www.therighttimeconsultants.com. Go to "get started" and become one of our success stories!